Most Popular Products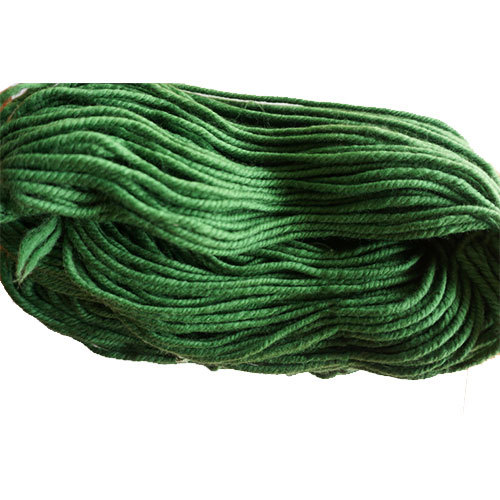 Soft and smooth, we offer an excellent range of Blended Yarn in various lengths and colors. The yarn is manufactured using high quality threads and fibers in compliance with the set industry standards. As per the prevailing trend in the market, our team of craftsmen checks the yarn before it is delivered to the clients. Extensively used for designing sarees, bags and other dress materials, this yarn is highly acclaimed for its features like fine finish, light weight and fade resistance.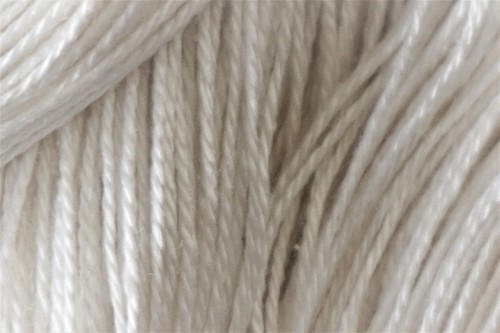 Explore this range of Wool Silk Blended Yarn offered to the clients at cost effective prices. Manufactured using impeccable quality blended fibers and threads, this yarn is reckoned for its softness, elegance and gorgeous color. To ensure a flawless range is delivered to clients, it is stringently checked by our team of skilled craftsmen. Simple yet striking, this yarn is suitable for knitting ponchos, sweaters, hats, scarves and accessories. Besides, we offer this blended yarn in plenty of colors.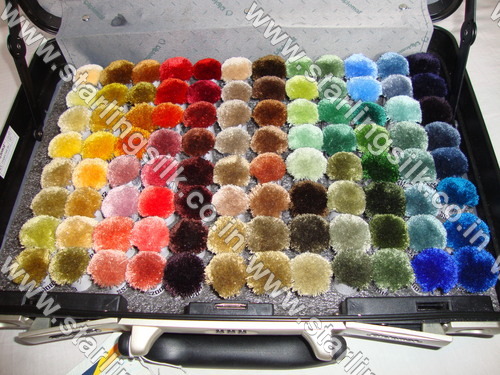 In order to satisfy the needs of clients, we are, engaged in manufacturing and...
We offer Silk Yarn, Silk Wool Yarn and many more at most reasonable price.

About Us
In the world of SILK, "
Starling Silk Mills Pvt. Ltd.
" is a name to reckon with. Since its inception the company has carved a special niche in the market by serving the customers and global markets with excellent quality products. Technological capability and know-how are at the root of STARLING's reputation for innovation and quality in Silk Yarn. Thanks to its unique strength that has enabled the company to manage complete integration in the SILK value chain right from manufacturing silk cocoon to the development of final products. It guarantees reliable supply and consistent quality, as all the spun silk yarn made of Mulberry (Nistari, Biovoltine, Multivoltine) Tusha, Eri (Eco-Friendly) Muga silk cocoons are manufactured in-house.
Starling's Greenfield expansions and requisition has made it country's largest Silk Products Manufacturer with market share of more than 50%. We offer Matka Silk Yarn's (Uneven) category single and ply. In fact, its recent capacity expansion of 60 MT per year is the largest Matka Silk expansion of its kind in the world.
We are also known to be among the reputed
Silk Yarn, Silk Wool Yarn
Suppliers, Importers and Exporters from India. Quality is the factor that enables us in attaining maximum level of client satisfaction. All the Silk Products are offered in variety of colors, designs and patter in order to meet diverse needs of the clients. Furthermore, we keep our talented and hard working staff updated with the latest techniques and current market demands.
The company also given a permanent hospital infrastructure serving to the local BPL category and common people with an excellent Lab, x-ray and treatment facilities.
Core Business Values

Our business thrives on its strategic policies as well as core values. We are committed towards:
Ensuring customer gratification
Continuous innovation and quality up-scaling
Assuring honest deals
Accountability, sustainability and integrity